Farewell speech: farewell speech for the Perquimans 2021 class | Local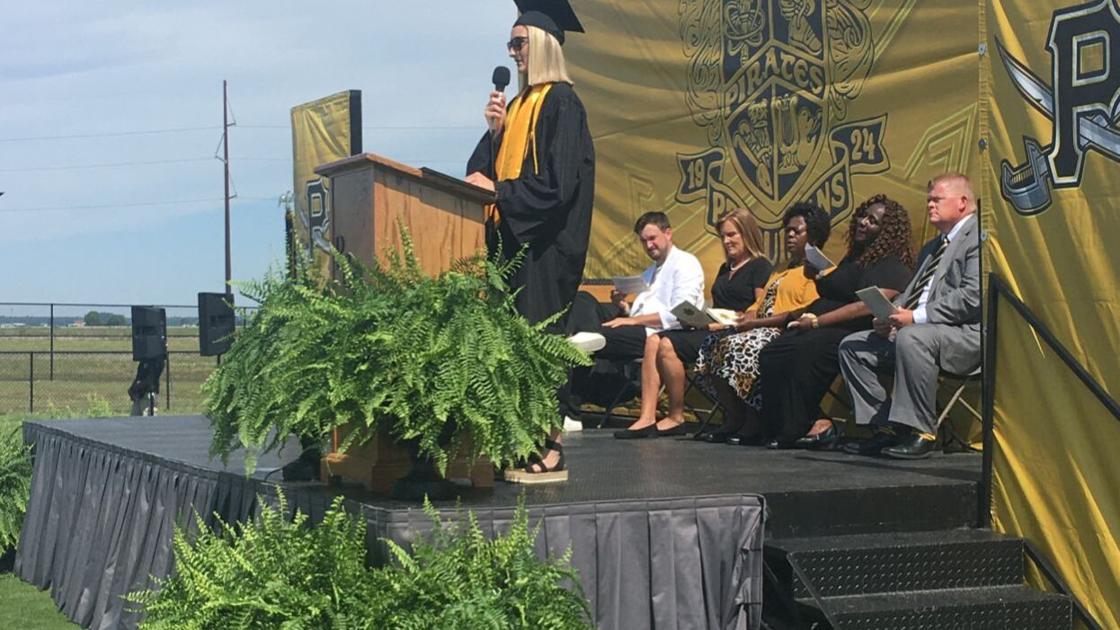 A class that has conquered and paved the way through uncharted territory. All over the world, in our country and in our own community, we have all experienced the effects of the pandemic. However, the 2021 class is proof that, united together, we can overcome any obstacle.
A sacred African proverb is still true today; if you want to go fast, go alone. If you want to go far, go together.
The day has arrived; after all the countless nights, the failure of distance learning, sweat, tears, and maybe bloodshed in your upbringing has finally paid off. Nora Ephron once said, "Your education is a dress rehearsal for a life that is yours. "
With brains in our heads and shoes on, we embarked on our unique journeys that we were created perfectly to accomplish, never forgetting that without the other we would have nothing. Success takes many forms and we may all have different goals and paths, but the road we have traveled has never been alone.
Thirteen years ago, your nervous, nervous but excited individual arrived at the central school of Perquimans, in search of the pedagogical basis which would guide you in your learning forever. Not much bigger than our bags of books that we had in tow, we moved slowly and cautiously like a turtle to embark on the foundation that would be laid to carry us through all of our education.
The central school has taught you to focus, share, communicate, reflect and, most importantly, learn. With our parents and caregivers by our side, how could we possibly forget the journey with Letter Land and base ten blocks? With those skills in hand, you were ready to be a senior for the first time and turn a new leaf in your history.
Going from a slow, cautious turtle to a fierce, fiery panther could have been scary at first. However, new opportunities such as the battle of the books, 24 math, and almighty science have caught your eye. Let's not forget the Candyman fundraiser which has become an event we look forward to every year.
Longing for that limo lunch, we all ran home and delivered our best selling speech and best magazine to anyone who could possibly listen. By the end of this chapter, you were ready to begin the next chapter in your story, college.
The thought of college was scary at first; after all, we were the mighty tigers. College gave us some of the best times. Here we were able to play sports, instruments and some of us even started high school lessons. Regardless of how far we have come, college has given us a glimpse of the freedom high school would have to offer.
Finally, we have become all-powerful Pirates. Here our education became personal and we began to be able to make class choices that reflect our goals for the future. Long John Silver once said, "You have the makings of greatness in you, but you have to take the helm and forge your own course!" Stick to it despite the squalls!
As our thirteen year tenure in Perquimans County schools comes to an end, we must not forget those who have made it all possible over the years.
To our parents, grandparents and caregivers, thank you for being our number one fans; for late night homework sessions and shopping for supplies at Dollar General, delivering the lunchbox that has been left or lost no less than 100 times this year, driving us to school after you watch the bus go, and everything else- Thank you.
To administrators who often woke up before sunrise and left after sunset, not only during class, but every day, night and weekend that make tough decisions seem precise and well planned – we thank you.
To our teachers – who believed in all of us, 88, spent countless hours planning lessons, jotting down homework, organizing their weeks, and mastering Zoom and teaching online overnight – thank you.
I know today that there is a special teacher who has personally touched some of us here today. Ms. Kim Daugherty smiles at us as she watches her alumni walk across the stage in moments.
To the Class of 2021 – The bifurcation has come to where we all go our separate ways: some of us will start careers, others will go to trades school, community college or university. If I told you my story, you would hear hope, it wouldn't let go.
And if I told you my story, you would hear a love that never gave up. On days when the storm is relentless and the battle seems endless, find a grace that is greater than all your fears.
In a world where justice is quick to be served, seek mercy. This is where we start to write a new chapter of each of our own stories. We were all created in frightening and wonderful ways to impact our world in ways that no other can. Finally, we have come to the end of this chapter.
The hours spent studying, the late-night extracurricular activities and the first mornings paid off. Anything is possible when we rely on each other. Our destiny will not be achieved by chance, but rather by choice. Elle Woods once said, "You always have to trust people. And, most importantly, you need to have confidence in yourself.
Once, a pirate always a pirate. Congratulations Class of 2021 we made it!
Greyson Pierce is the major of Perquimans high school for the 2021 class.